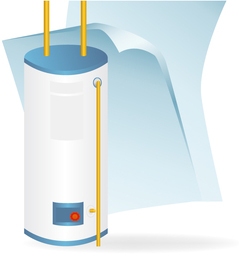 Water Heaters
REPAIR • INSTALLATION • MAINTENANCE
Residential Water Heater Services
All major types of Water Heaters - Conventional, Tankless, Demand, Heat Pump
All major fuels sources - Electric, Natural Gas, Propane
Water Heater Replacement
Water Heater Leaks
Tankless water heater repair
Tankless service and cleaning
High-efficiency system
Valve cleaning
System flush
Annual maintenance
Scale removal (limescale)
Clean the filter
Install venting pipe
Tankless system installation
Estimate proper tankless size
Gas-fired tankless unit
Electric tankless units
Install proper shut off valves
From the outside looking in, it may seem that all water heaters are basically the same. Yes and no. There are quite a few different types of water heaters available, and a huge diversity in quality. The smallest detail can greatly impact operational costs, equipment longevity, temperature of water, cleanliness, and supply. The professionals from Effective Air draw experience, training, and dedication to your satisfaction to fulfill your needs with the most rewarding option.
Expert Water Heater Services
Whether you're interested in a conventional storage water heater, tankless model, heat pump water heater, solar water heating, or tankless coil and indirect water heater, Effective Air provides the information and assistance you need to make smart decisions. Our licensed technicians take into consideration fuel type, proper sizing, energy efficiency and budget to recommend an option that not only meets household demand but keeps cost to a minimum.
For Water Heater Installations, Maintenance, Or Repair, Call Effective Air!
Effective Air handles new installation, retrofit, conversions, regular maintenance, and repair of all styles of water heaters in the Chicagolands North Shore. As a small, family owned business we cater to your specific needs, provide affordable pricing, and ensure that every project is handled quickly and properly. Contact Effective Air at (847) 250-6107 for all of your water heating needs, and we'll answer with a reliable and long-term solution.