Excellence has been our hallmark since 1940
Effective Air, Inc. is a customer focused heating and air-conditioning company that was originally started in 1940. Located in Glenview, IL, we employ highly trained people whose goal is to make our company the best service company in Glenview and surrounding areas.
Our company specializes in designing, engineering, and installing complete comfort systems for owners of existing homes and buildings just like yours. We take special pride in the craftsmen we train and employ--a fact you'll notice immediately in the attitude and integrity they bring to your job site. Our entire company works hard to make your experience with us hassle-free and enjoyable. Should we make a mistake, we will do everything in our power to correct it to your satisfaction.
From the professionalism of our sales engineers, to the dedication of our field personnel, we are dedicated to delivering you the best. We take our responsibility very seriously when you place your trust in us. We pledge to always tell you up front what your cost will be to complete your job correctly. We make it a point to go over any details or limitations of the proposed system that will affect your enjoyment of the end result. You are told exactly what to expect up front.
Compare our guarantee with the limitations, fine print and exclusions other companies tend to use to back their work today. Others will typically guarantee only the functionality of the equipment--not your satisfaction with the process or that the finished job lives up to your expectations. This is why Effective Air, Inc. continues growing with more satisfied customers each and every year. Give us a call for your service needs and see what you've been missing.
The employees & management of Effective Air, Inc.
---
Effective Air has been recognized for excellence for many years giving you just one more reason to choose us for all of your HVAC needs. Some of our awards include:
Angie's List Super Service Award
"Go Green Glenview" Award from the Glenview Patch
Contractor of the Year Award from the National Comfort Institute
Contractor of the Month Award from the National Comfort Institute
Angie's list Super service award for 6 years
BBB complaint free award for 6 years
Effective Air has also received a number of dealer and customer satisfaction awards since becoming a member in 1998. These awards include:
Customer Satisfaction Award
Distinguished Dealer Award
Customer Care Excellence Award
Total Volume Award
Outstanding Dealer Award
---
Why the Dragonfly
We became Effective Air in 1985 when my father and mother took over Effective Air. Together, they grew the company from pretty much a one man shop to where it is today. During that growth my sister was diagnosed with a very rare form of childhood cancer and it was through her journey that we really came together as a family at Effective Air. We had to work together so that our customers could continue to receive superior service while my little sister fought for her life. In 2003 my baby sister passed away. I couldn't have said it back when it happened, but we grew and became a stronger, better company because of her. It was a really hard time, but Effective Air stayed together and actually came out stronger.
We realized so much about life, health, and safety and we added that to the culture of Effective Air, as well as how we serve our customers. That is why Indoor Air Quality is so important to us. In 2004, we added the dragonfly to our logo as a symbol of our transformation, and to remember my little sister's part in becoming what we are today. We made the dragonfly yellow because that is the color associated with childhood cancer. Childhood cancer research is something we have continued to support and will always be at the forefront of our charitable support.
- Ashley Smith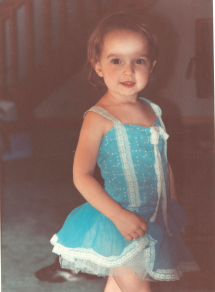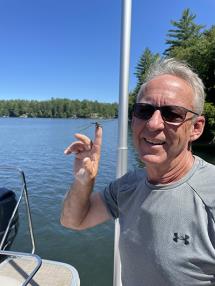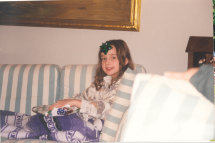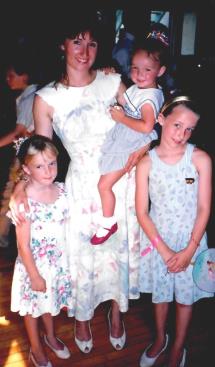 ---