The Evanston ReBuilding Warehouse
Effective Air works in conjunction with The Evanston ReBuilding Warehouse. The Evanston ReBuilding Warehouse is a non-profit organization that promotes the reduction of waste in landfills through sustainable deconstruction and renovation building practices. Owner, Jon Smith, met Marcos through their mock interview practice and decided he wanted Marcos as part of the Effective Air team. Since joining Effective Air, Marcos has been learning the ins and outs of carpentry and installation services.
---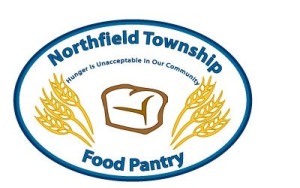 Northfield Township Food Pantry
"Hunger is Unacceptable in Our Community"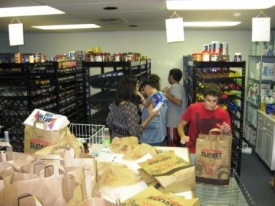 Over 610 households are eligible to visit the Pantry each month to receive perishable and non perishable food items and grocery store cards. The Pantry is stocked entirely by the generosity of individuals, businesses, civic groups and the faith community. If you are interested in donating food or holding a food drive, please call our office. Donations can be dropped off at the Northfield Township Food Pantry, 3801 West Lake Ave in Glenview. Can't make it to the Pantry to drop off your food donation? You can drop your food items at Effective Air or give Effective Air a call and we will pick up your food items when we are in the area.
Effective Air is an active donator to the Northfield Township Food Pantry. We would like to encourage our customers to make donations to this great cause. Visit the Northfield Township Food Pantry Website.
---
Glenview's Effective Air Helps Out Veteran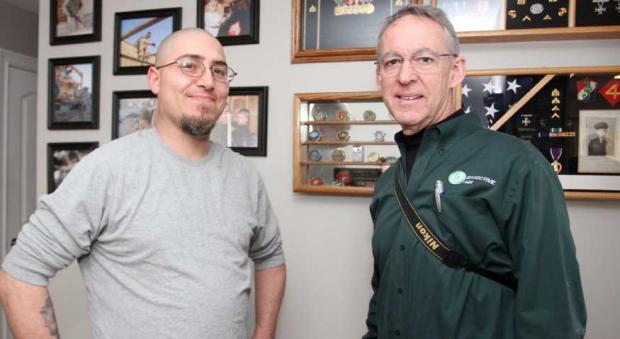 ---
We Also Work With:
Rebuild Together (helping our neighbors in need stay comfortable and safe)
Kiwanis (helping children)
Evanston Rebuild (resale warehouse, we help train and provide people with the skills they need to succeed)
---
Local Community Businesses
We're happy to share the following businesses with you, as trusted, reliable businesses throughout our community.