Keeping Glenview and Northbrook Cool Since 1940
Keeping Glenview and Northbrook Cool Since 1940
Imagine walking in your front door on a hot day in late August. When you open the door, you're not greeted by a blast of chilled Arctic air but a heat wave. Your heart drops.
While once seen as a luxury, homes with functioning AC systems are now commonplace. Many people in the Glenview area will not even view a home without one. But, like all expensive appliances, air conditioning units can break down. They're also not something a typical homeowner can fix.
Effective Air, Inc. is pleased to offer a wide range of commercial and residential AC services in the Glenview area. This not only includes simple air conditioning repair jobs but also complete system replacements. As a company with over 83 years of HVAC experience, we're familiar with the quirks and designs of many top AC brands. Although our main location is in Glenview, we proudly service Northbrook, Wilmette, and the surrounding communities.
Prompt AC Service in Glenview
Prompt AC Service in Glenview
When the summer beats down on you, the last thing you want to do is wait for AC service in Glenview. But it's important to stay patient and do what you can to keep from overheating. This includes hooking up fans, taking cool showers, staying in the shade, and keeping yourself well hydrated. In other words, do everything you can to keep cool until our AC service technician arrives. Fortunately, you won't have to wait long.
We know how important timely HVAC service is in Illinois, so our air conditioning repair services are always prompt, doubly so when temperatures soar. No matter the time of year, we're here to handle your AC issues in Glenview and Northbrook area. So, if on-time cooling services are what you're after, start by picking up the phone and dialing (847) 729-1820.
Trusted HVAC Technicians in Northbrook
Trusted HVAC Technicians in Northbrook
When it comes to getting and staying cool in the Glenview area, you should only trust an AC expert. And, when you work with us, that's what you get. Fully licensed and insured, our company is built on a base of expertise. Regardless of what the issue is, we'll quickly identify it and help get your home back to comfort. We also only hire HVAC technicians who truly understand the importance of a customer-first attitude.
Whether you need your AC unit repaired or want someone to perform a tune-up, Effective Air is here to help.
Our AC Services in Glenview
Our AC Services in Glenview
Things to Look For in an AC Contractor
Things to Look for in an AC Contractor
When it comes time to pick a good HVAC company in Wilmette or Glenview, there are a number of things to look out for. The signs of a skilled provider include:
Knowledge and Experience: How long has the company been in business? Are their HVAC technicians experienced professionals? Our company has been helping Northbrook get and stay cool since we opened our doors in 1940.
Good Reputation: What do people on Facebook, Google, and BBB have to say about the company? How do they handle problems that arise? If their reviews show a bad reputation when it comes to AC repair in Glenview, go with someone else.
Stated Warranties: Do they guarantee your satisfaction? What kind of warranty comes with their AC repair and replacement services? At Effective Air, Inc., we always stand behind our work and go out of our way to satisfy our clients.
Active Licenses: Are they licensed or certified with the state? We are! Though you may save up front with a local handyman, insurance may not cover issues related to the system. Many handymen also don't fully understand the intricacies of duct load and air conditioning requirements.
As you might have guessed, our local heating and AC company fits all of these criteria. This is why so many people in Illinois trust us to handle their comfort problems.
Other Air Conditioning Options
Other Air Conditioning Options
Not every HVAC situation can be solved by a traditional central air conditioning system. There are niche circumstances where we'll recommend another cooling solution. These alternatives include:
Heat Pump: These versatile pieces of equipment used to be suited only for temperate climates. However, with today's technology they are a good choice even for the coldest areas. This is because of their ability to efficiently provide both heating and cooling. Thanks to their efficient inverters, newer heat pumps can keep your home comfortable all-year long.
Ductless Mini-Splits: If your home is too old for ductwork—or you need a way to better heat and cool your new addition—a mini-split can be a great option. When it comes to heating and air conditioning your home in Glenview, they provide a level of flexibility traditional units can't match.

Swamp Coolers: If you live in an arid area, you might want to consider a swamp cooler, more formally known as evaporative coolers. These AC alternatives cool your home in a similar manner to how sweat cools your body. For more information on swamp coolers in Glenview, give us a call at (847) 729-1820.
Why is the Go-To AC Contractor in Glenview
Why Effective Air is the Go-To AC Contractor in Glenview
When it comes to AC and heating service done right, you can't go wrong with us. A proud member of the Glenview area since 1940, we are truly devoted to ensuring complete customer satisfaction. This is why we provide both stellar customer service and competitive AC service quotes. We invite you to call Effective Air, Inc. to schedule service and better understand why so many of your neighbors in Glenview rely on us for prompt AC service.
Frequently Asked AC Questions
Frequently Asked AC Questions
A lot of clients ask us this question. They want to know how much a new system or
repair
will cost before we evaluate your situation. Because of the numerous factors involved in
AC service and replacement
in Glenview, we can't provide estimates until we are on site and able to diagnose the problem. Many issues present similarly. This can make it difficult to uncover the source of your air conditioner problem over the phone. And, the last thing we want to do is give you the wrong price.
Major
AC repairs
, like leaks and condenser replacement, can run into four digits. Costs like these can make it a difficult to decide if it's time to bite the bullet and replace the unit, or if the investment in what you have is worth it. The answer to this question depends on the age and condition of your unit. If your unit is over 10 years old, or relies on old refrigerants, replacing it is often the better option. If new AC installation in Glenview is in your future, we invite you to reach out to us at Effective Air.
You get home from work, and your house is a hotbox. First, don't panic. It's not always because of a major component failure. Start by checking that your unit hasn't tripped the breaker and your thermostat is set to Cool. If it's been over a month since your last filter replacement, see how dirty it is. Finally, if your unit is dirty, try gently brushing it off. If none of these things help
get your AC working
, give us a call at
(847) 729-1820
.
With your typical HVAC system counting for roughly half of your energy consumption, you should always be looking for ways to cut down on energy consumption. If your electric or heating bills are giving you the blues, consider:
Upgrading Your AC System: Though this may seem like a counterintuitive way to save money, this move often pays for itself. Newer units not only cost less to run but also tend to be more environmentally friendly.
Opt for an Energy Efficient Cooling System: Going for an ENERGY STAR unit can save you hundreds of dollars each year according to data from the US Department of Energy. Rebates are often available to make new AC installation in Glenview more affordable.
Landscape Around Your Unit: Make sure that the area around your air conditioner is clear of brush and debris. Plants should be kept two to three feet away from the equipment. You should also turn off the unit every so often to hose down the sides. These obstacles can make it more difficult for your unit to perform at an acceptable level.
Keep Your Curtains Closed: To limit summer cooling costs in Glenview, make sure to keep your curtains and windows closed. The less heat introduced into your rooms, the more efficiently your air conditioner can do its job.
One of your air conditioner's major functions is to remove humidity from the air. So, a little bit of condensation is to be expected. If you notice an unusual amount of water, however, something may be wrong. This could include a lack of refrigeration, a dirty filter, or a problem with the initial installation.
You might love your current AC unit and want someone to fix it. Rest easy knowing our AC experts can handle it. Our
Glenview-area HVAC company
services all
major AC brands
including Trane, Goodman, Amana, Carrier, Bryant, Rheem, and American Standard.
For homeowners who want to keep their cooling costs low, we suggest setting
the thermostat
to Auto. This means it only turns on when it's needed to maintain the selected temperature. If you want things consistent, and don't mind spending more to cool your home, you can set it to On. Just remember to turn it off before your home becomes an icebox!
A/C Service, Air Conditioner Maintenance & Air Conditioning Service
Highland Park, IL, Glenview, IL, Glencoe, IL, Evanston, IL, Wilmette, IL & Skokie, IL And Surrounding Communities.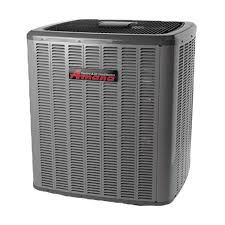 Keep your cooling system operating at its best with seasonal maintenance from the dedicated professionals from Effective Air. Our NATE-certified, factory trained technicians perform intensive cleaning, tuning, and troubleshooting to combat the effects of wear and tear. Working on all makes and models of air conditioners, we address potential problems before they result in sudden malfunction, system failure, and possible health issues. Contact Effective Air at (847) 250-6107 for convenient scheduling throughout Glenview, Kenilworth, Wilmette, Winnetka, Evanston & Highland Park, Skokie, Glencoe, Northbrook, IL.
Air Conditioning Service In Kenilworth, IL | Air Conditioner Service
Reliable A/C Service
Serving the Chicagolands North Shore since 1940, Effective Air has honed our services to optimize the value of your investment. We follow strict procedures to restore equipment to peak condition and protect your ongoing satisfaction. With quick completion and tidy job sites, we make it simple to fulfill warranty requirements and prepare your air conditioner for the upcoming workload. Making health, safety, and comfort our top priority, Effective Air offers affordable maintenance and superior service in the Chicagolands North Shore.
Call Our Team For All Your Air Conditioning Service Needs!
Some of the many benefits of seasonal air conditioner upkeep from Effective Air include:
Lower monthly heating costs
Maximum energy efficiency
Lengthened equipment life
Superior reliability
Lower risk of property damage
Enhanced comfort
Healthier air quality
Priority same day service
Discount on repair service
Agreement is transferable
AC Service In Glenview, Kenilworth, Wilmette, Winnetka, Evanston & Highland Park, Skokie, Glencoe, Northbrook, IL
Air Conditioner Maintenance, Air Conditioning Service, Air Conditioner Service, A/C Service