Installing New AC Units in Northbrook and Glenview Since 1940
Signs It's Time for a New AC
How We Determine and Install the Proper AC Unit
Exploring the AC Replacement Process
What if I Need AC in a Newly Built Home?
Why Effective Air is the Right Choice for AC Installation in Glenview
Air Conditioning Installation, Air Conditioning Replacement & Air Conditioner Installation
Winnetka, IL, Highland Park, IL, Evanston, IL, Glencoe, IL, Kenilworth, IL & Wilmette, IL And Surrounding Communities.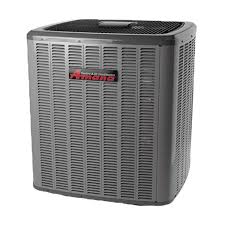 The installation of a modern cooling system is your chance to trim energy costs, while improving the comfort and health of your home. A lot of important decisions add up to the total rewards of your investment. Choosing the right equipment, accurate sizing, and precision installation procedures are essential to reliable, energy efficient, and lasting operation.
Expert A/C Installation Service
Serving the Chicagolands North Shore since 1940, Effective Air draws from experience and expertise to do the job right. As a small, family owned business, we take a personalized approach, catering to the specific demands of your household and lifestyle and delivering greater satisfaction.
Air Conditioning Installation In Highland Park, IL | Air Conditioning Replacement
Let Our Team Handle All Your Air Conditioning Installation Needs!
Effective Air's consistent demonstration of technical expertise, product knowledge, ethical business practices, and customer approval ratings. Our NATE-certified, factory trained and updated technicians specialize in a range of industry-leading cooling systems, meeting demand for exceptional energy efficiency, sound levels, cooling capacity, ease-of-management, filtration, and warranties. We'll match your requirements to the ideal air conditioner, provide custom design and prompt installation, and create a Solution For A Healthier Home. Contact us at (847) 250-6107 for conscientious air conditioner installation across Glenview, Kenilworth, Wilmette, Winnetka, Evanston & Highland Park, Skokie, Glencoe, Northbrook, IL.
AC Installation In Glenview, Kenilworth, Wilmette, Winnetka, Evanston & Highland Park, Skokie, Glencoe, Northbrook, IL
Air Conditioning Replacement, Air Conditioner Replacement, Air Conditioning Installation, A/C Installation, Air Conditioner Installation